Consolidated ERP-System for Official Operator of 2nd European Games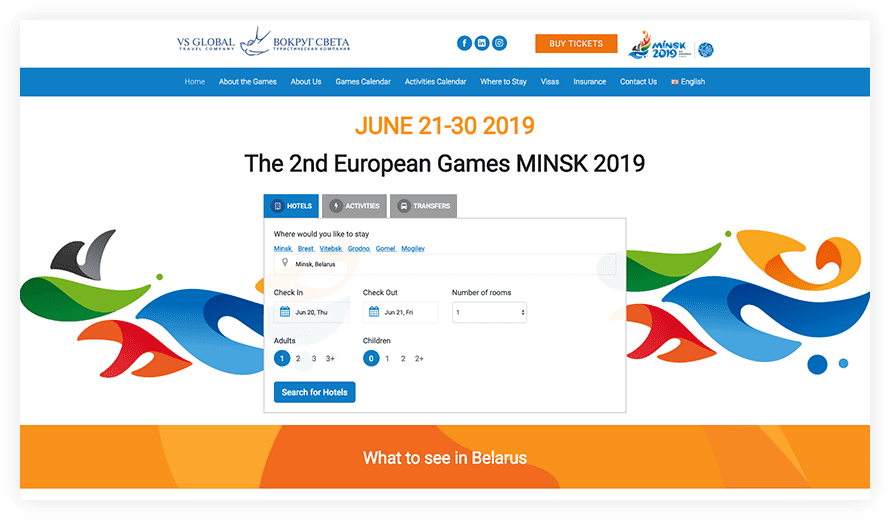 Project Background
Vokrug Sveta was founded in 1994 in Minsk as an agency specializing in hotels and travel services for Belarusian customers. The company developed over time and now it is one of the leading travel companies in Belarus offering a diverse service range: incoming tourism, outgoing tourism, airline ticketing for individual travelers, corporate / business travel.
Vokrug Sveta owns the trademark HOTEL.BY . The company is highly respectable and holds a significant share of Belarusian travel market. This recognition served as one of the core factors in securing the deal to become the official tour operator of 2nd European Games 2019 in Minsk, Belarus.
Challenge
Before turning to GP Solutions, the IT infrastructure at Vokrug Sveta was scattered around a number of systems. Such configuration did not meet the business demands of the company and was highly inefficient. This situation brought about urgent need for a consolidated IT system.
Other challenges included the need for simplified interaction with 3rd-party suppliers, overcoming existing limitations in online distribution and more others.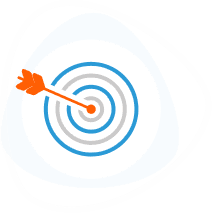 Goals
The main goals pursued by Vokrug Sveta were the following:
Consolidation of core business processes at Vokrug Sveta

Unification of the incoming and outgoing travel business branches of Vokrug Sveta within a single platform

Significant reduction of ongoing expenses through in-depth business automation
Solutions
Solution # 1: Corporate Travel System
To address the needs of corporate clients, GP team supplied its GP Travel Enterprise platform. It is built using more than 150 modules. Each of them is responsible for its specific business aspect. All of the modules are arranged into 6 distinct subsystems: Inventory, Hub, B2B, B2C, Enterprise Management and Gateways. In other words, it is a well-structured and scalable solution solid enough to sustain the business volumes of Vokrug Sveta and support further growth of the company.
GP Solutions also facilitated direct access to the platform for corporate clients via their own individual accounts. This way they could manage travel arrangements themselves. Besides,  GP Travel Enterprise simplified the document flow, allowing Vokrug Sveta to generate and send commercial offers from the platform directly to corporate clients.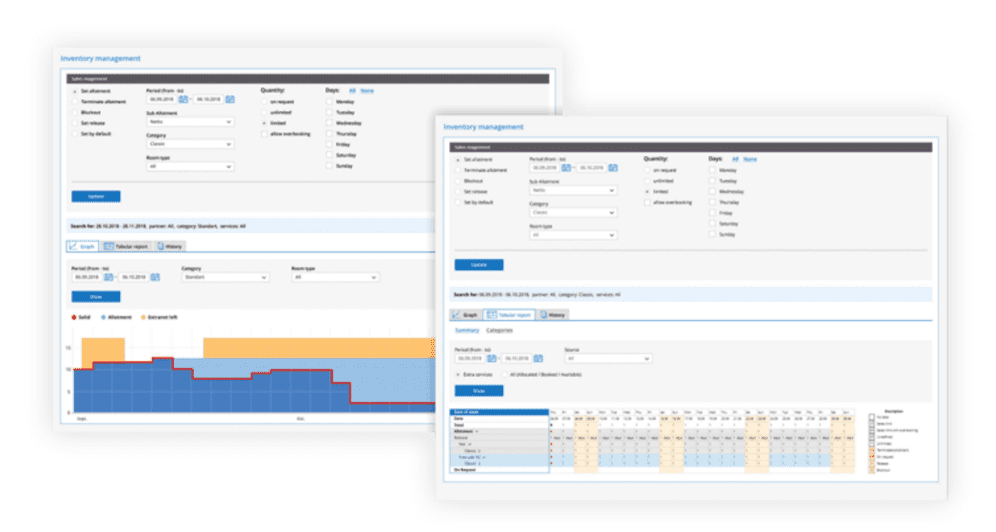 Solution # 2: Belarusian Online Booking Portal
GP Solutions designed and deployed customized look & feel for Hotel.by brand of Vokrug Sveta, which is the name for the online booking engine selling accommodation and tours across the most popular destinations in Belarus. Hotel.by website provides login and registration capabilities for various customer categories – partner agencies, corporate customers, individual travelers. Additionally, it incorporates reliable means of online payment.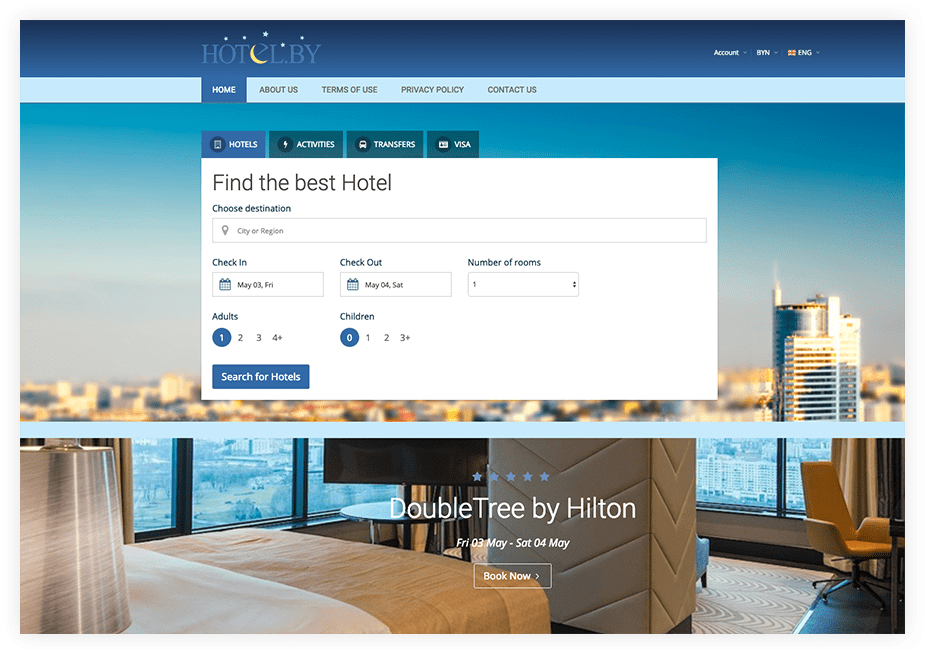 Solution # 3: Online Website for 2nd European Games 2019
The highlight of long-standing cooperation between GP Solutions and Vokrug Sveta was the launch of an online booking portal dedicated to 2nd European Games 2019 in Minsk – the capital of Belarus. The European Games is a major multi-sport event contested by more than 5 000 athletes from 50 countries from the entire continent.
The main objective was to create a mobile-friendly website (book-minsk2019.com) with unique visual content. This task required a fully custom approach: a brand-new look & feel, introduction of additional menu items, brand-new workflows, etc. One of the most peculiar innovations was the addition of individual user excursion calendars provided for the entire duration of the Games.
Overall, the implementation was very unique with a clearly individual approach to development.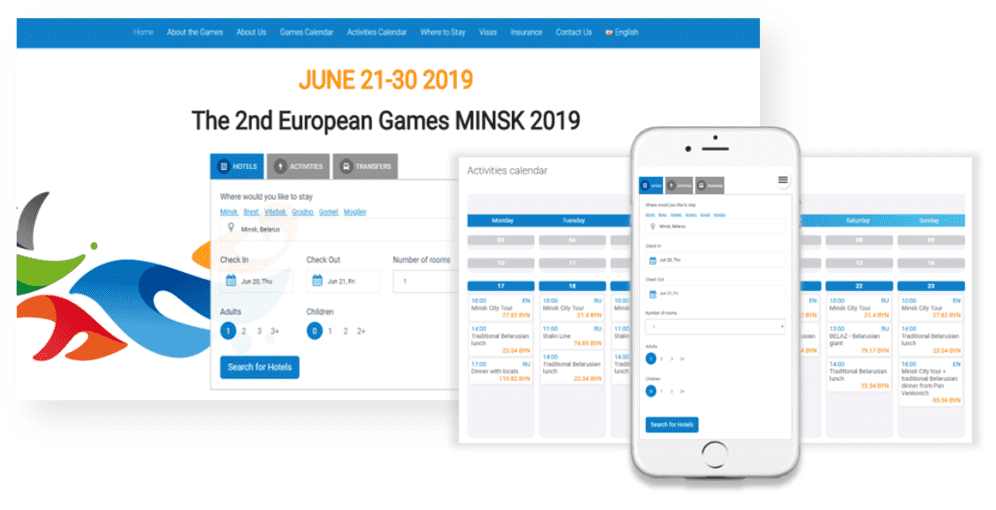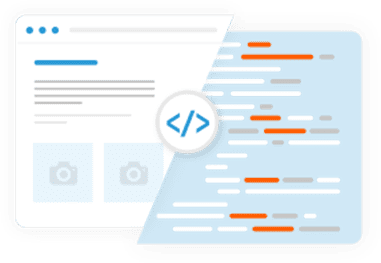 Results
The software implemented by GP Solutions was successfully applied in the corporate and incoming travel departments at Vokrug Sveta.

Vokrug Sveta surged a new level of business automation, while the operational costs plummeted.

Introduction of a booking platform with API connections to external suppliers helped to optimize and bring order to the cooperation with travel suppliers and partners.
Java, JavaScript, HTML / CSS
Testimonial
Marina Kondrashova
Director, Vokrug Sveta Global
"Throughout our cooperation GP Solutions has proven itself as a highly qualified IT team with a thorough and properly established approach to software development and delivery of related IT services for the travel and hospitality industry. We highly recommend GP Solutions as a professional and responsible IT vendor and business partner."
Transform your travel business today!