Dear Colleagues, Clients, and Partners!
GP Solutions is thrilled to announce the release of version 9.4 of their leading travel management system, GP Travel Enterprise. This new release brings a host of new capabilities to the website, enhancements to existing modules, and improvements in the overall system capabilities. In addition, several changes have been made to the API to further enhance the user experience.
One of the exciting additions in this release is the inclusion of a new supplier, Jonview Canada, to the Travel Suppliers List. Jonview Canada is a renowned business-to-business receptive tour operator that offers a comprehensive range of travel products and services to the international Tour Operator community. With the inclusion of Jonview Canada, GP Travel Enterprise users now have access to a wider selection of transfers, excursions, and car rental services.
The new version of the website introduces several enhancements to the search and book process. Users can now enjoy extra option extensions, book packages with flights, view unavailable rooms, and see the supplier price for flights. The display of the supplier name and phone number format has also been improved for better user experience. Additionally, the reservation process has been enhanced with features such as contact details, display of discounts, order of services, comments for a service, service availability status, service modification, display of commission VAT, offline services extensions, and manual correction extensions.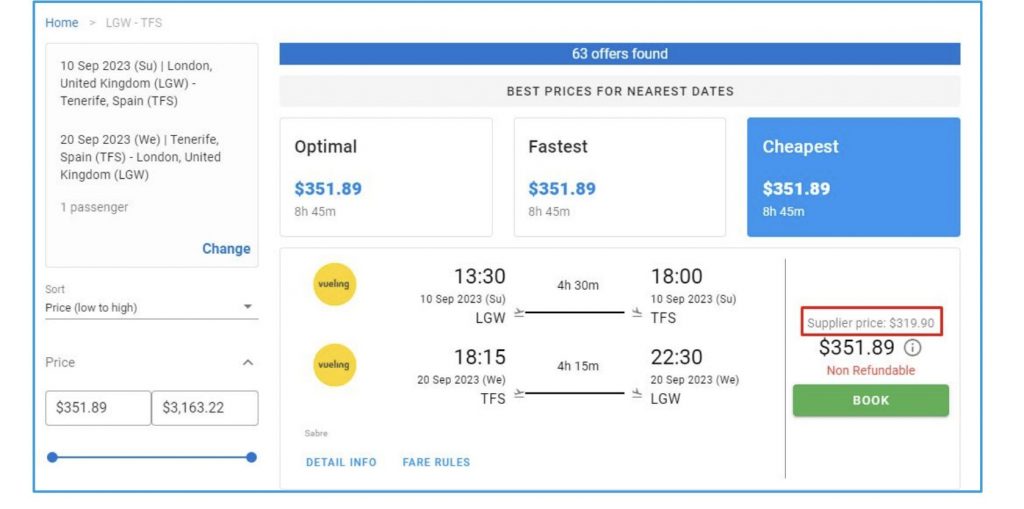 Back-office users will also benefit from various enhancements in this release. Configurations now include email notifications on saved order creation, client profile extensions, and agency import file enhancements. Sales settings have been improved with round-up client price extensions. Products such as hotels and cars now have discount extensions, package tours can include flights, and cars have notes on the supplier level.
Furthermore, GP Travel Enterprise has made significant changes to the API, introducing new methods and parameters for various products and functionalities. Companies, own products, accommodations, flights, transfers, trains, car rentals, activities, insurance, visas, cruises, packages, own extra services, booking, orders, and search have all received updates to improve the API experience.
GP Travel Enterprise Team hopes that these enhancements will greatly benefit their clients and partners. They encourage users to send any questions, feedback, and suggestions to their dedicated email address gpte@software.travel with "Release 9.4" in the subject line. The team at GP Travel Enterprise is committed to continuously improving the system and providing a seamless travel management experience for our valued customers.