Travel Inventory Management
When everything's automated, your sales are only a click away
Inventory management is by far one of the most labour-intensive aspects of travel business operations. Time-consuming and fragmented across multiple suppliers and travel services, it is less efficient and transparent when done manually.
GP Solutions understands how important effective inventory management is for travel business. We introduced a range of tech solutions designed to simplify and streamline inventory management business processes for different types of businesses on the travel market.
With our specialized inventory management software you can:
Manage your own and contracted inventory from a unified system

Bring your offline suppliers online by easily adding their offers

Manage availability of your travel products

Cut your manual paperwork and boost productivity

Avoid under- and overbooking

Extend your sales channels globally

Minimize time-to-market for your product offering
Key Upgrades Travel Inventory Automation Brings to Your Business
Centralized storage of travel products
Real-time content management
Support of diverse pricing models and special offers
Automated availability management
Logging and tracking of updates
Product self-management ('Extranet') for suppliers
Flexible data import/export via API
Multilingual and multi-currency support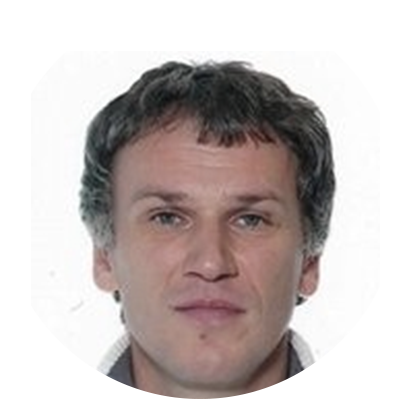 Toomas Susi,
Head of IT Development Department
"GP's specialist always had a clear understanding of what our business needs are. Thus, we strongly recommend GP Solutions as a credible technology vendor and a reliable business partner."
Multiple Travel Products Supported
We designed our solutions to cover diverse travel products available on the market. Our software helps to sell your self-operated inventory or distribute products from direct suppliers much more effectively.
Transfers & Transportation
Simplifying Inventory Management for Everyone Involved
We create a centralized inventory hub that unites you, your partners, suppliers and customers within a common interconnected ecosystem. The result is a single point of control for all data and sales activities, with nothing lost or overlooked in the process.
Travel Distributors

Online travel agencies, tour operators, destination management companies

Direct Suppliers

Airlines, individual hotels, hotel chains, cruise lines, car rental and transfer companies, wellness centers, etc.
Partners

Consolidators, online booking systems, global distribution systems (GDSs), central reservation systems

Customers

Individual, group and business travelers
Travel Inventory Development Options
We offer two major ways to build your travel inventory management system. In both cases, our tech team makes sure the functionality is tailored to your specific requirements. We also provide initial on-boarding and training for your employees along with full-cycle technical assistance and support.
Ready to automate your Inventory Management efforts?
Our Inventory Automation Expertise In Detail
Our team can automate every essential function related to travel inventory management and add extras to tick all the boxes in your company's business workflows.
Product and supplier management
Travel product creation and allotment set-up
Complex content management (including text and graphic content items)
Supplier contract configuration
Product descriptions
Creation of detailed product descriptions, including detailed information on core / extra services and cancellation policies
Making of graphic content galleries for portraying travel products online to the end customer
Generation of fully-customized travel itineraries
Real-time product updates
Multi-lingual support
Price management
Comprehensive rate management by tourist categories, tourist categories, services, accommodation types, discounts, tariffs and more
Auto-generation of invoices and other accounting documents
Dynamic pricing based on business rules of any complexity
Maximize your flexibility of setting and managing your prices
Integration of payment gateways
Multi-currency support
Promotional instruments
Discount settings
Creation of special offers
Priority display settings for directly contracted offers
Low/high season tariff and price-list settings
Inventory search and booking
Centralized data storage
Built-in meta-search engine with advanced filtering options
Direct supplier management
Instant booking confirmation
Revision and editing of reservations
Auto-generation of vouchers, price-lists, product lists and other relevant travel documents
Real-time availability control
Management of allotments for rooms, timetables, seats and other inventory types
Inventory status tracking
Real-time availability monitoring
Scheduling tools to track availability of travel products over defined spans of time
Shared access for your suppliers
Extranet for 3rd-party suppliers
User role management for supplier employees
Enhanced and convenient content management
Flexibility and access for integrations with partners and suppliers
Means to track and confirm incoming bookings
Channel Manager integration
Distribution via partner platforms
Export of allotments and prices to hundreds of online distributors (OTAs, hotel booking portals, consolidators, etc.)
Complete synchronization of reservations across all sales channels
Business intelligence reports
Other tools
Robust role management functionality with flexible permission settings
All-round calculation of quotes quickly with up-to-date prices, commissions and markups
Smart email notification for staff and suppliers
Sales performance analytics
Detailed logging and revision control instruments
Redefine your Travel Inventory Management with GP Solutions

If you need help with figuring out the best way to implement Travel Inventory Management
into your system, drop us a line to contact our travel tech experts