Booking Engine Software
We automate the entire search and booking flow
so that you can focus on real customer care
You can't overestimate the importance of an online booking on your travel portal. Once set up, it's bound to expand your revenue streams, opening your travel services to new customers.
GP Solutions offers you more than just a booking platform. We deliver a comprehensive line-up of automated search-and-book features, from travel product listings to invoice management and analytics.
Diversify your sales channels

Configure pricing dynamically

Grow your online audiences with 24/7
availability
Enhance cooperation with partners

Calculate markups and agent commissions automatically

Set up centralized management of data on bookings and customers
We Bring Online Booking Within Your Reach
We developed our online travel booking system to be flexible and targeted to address specific challenges of travel businesses. Fill your technology gaps with our solutions depending on your company needs:
Book directly from wholesalers and sell your own packages to both your partners and the end customer.
Use our travel agency booking engine as the backbone of your business and manage your direct and partner sales.
Travel Management
Companies
Set up self-booking tools for corporate clients, configure corporate policy, approval flows, corporate tariffs, etc.
Offer your self-operated inventory for online booking and automate your B2B and B2C sales.
Destination
Management
Companies
Extend your outreach to digital-savvy travelers and help them book cruises and ancillary services from any device.
Why Go for Travel Booking Software by GP Solutions
We've rolled out a range of online booking management and processing solutions based on both our GP Travel Enterprise platform and custom tools made to fit your particular needs. We equip our Booking Engine Software with a wide range of features to meet the requirements of modern travel suppliers:
180+ turnkey modules available

B2B & B2C sales functionality

Adaptive interfaces with cross-browser and mobile support

Integrated API connection to 90+ suppliers

Smart travel itinerary builder
18+ built-in payment gateways

Private cabinet for partners

Effective sales management tools

Multiple currency and language options

Built-in Travel CRM
Your Product Listings & Search
We make it easy for you to list and manage your direct self-operated products and those provided from a 3rd party via our Inventory module and API connections to travel suppliers:
Put your products online, including those from offline suppliers


Create diverse travel products (hotels, transfers, activities, charters, etc.)

Update availability in real time

Configure dynamic pricing policies
Tap into thousands of competitive travel products from 80+ suppliers

Keep your listed products updated at
all times

Add new suppliers when you need them

Keep your time-to-market to a minimum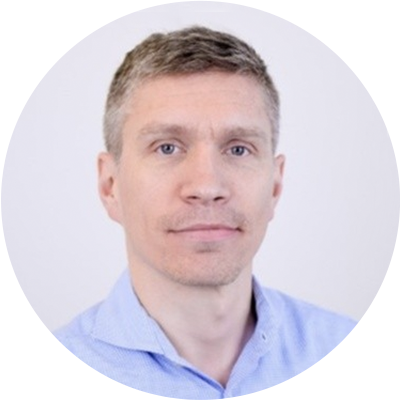 Dennis Behnsen, Vice President
"I can highly recommend the services of GP Solutions. During the past 1.5 years, our company has been working with GP Solutions on a new project of ours. The company offers high quality services. We can say that we have always been satisfied by their work "
Billing & Invoices
We build shopping carts into our Internet booking engine tools, integrate them with multiple payment gateways, and connect to your accounting systems for you to easily manage your finances.
Accept payments securely

Automate billing processes
Issue and manage invoices

Track financial metrics
CRM Integration
There is a customer behind every booking. To help you keep track of every customer and personalize your service, we integrate our online booking engine with CRM systems.
GP Travel Enterprise:
CRM Module
Booking Portals and Mobile Apps
A sleek and user-friendly customer-facing UI is essential to generate sales. We provide full-fledged online booking portals and mobile apps based on our travel booking engine API.
Build from templates
Our specialized B2C and B2B app builders will help you set up intuitive and responsive front-ends based on customizable templates.
Go custom
Our multi-skilled team will build a fully custom interface from the ground up, so that your online booking service could truly stand out.
Booking widgets
If you're already running a website or an app that still lacks booking features, we can easily integrate our pre-designed booking widgets. This way you can expand your travel services to online and mobile audiences in a matter of days.
Get in touch to hear our success stories
and try our Online Booking Solutions Yourself

Drop us a line with Your Booking Engine Software needs and requirements
and our travel tech experts will advise the most effective solution for you