Travel CRM
Enrich your sales and marketing operations with
wholesome travel CRM solutions
Customer relationship management is the foundation of any sustainable travel business.
GP Solutions offers bespoke booking CRM software for the travel industry with complete automation of profiling, communication, deal tracking, marketing and sales management.
Tailored to Travel Agencies, Tour Operators and Other Travel Service Providers
In order to provide you with reliable and fully-functional customer relationship management tools, GP Solutions built Extended CRM module as an integral part of GP Travel Enterprise platform along with functionality to integrate your own 3rd-party CRM system:
Extended CRM Module
Integrate your original CRM module to your GP Travel Enterprise solution
CRM API Integration
Connect any CRM tool of your choice to your GP Travel Enterprise modules
Discover multiple opportunities to automate your travel operations with GP Travel Enterprise
Connect with Your Customers and Partners
We equally recognize the importance of both your customers and partners. That is why we bring you the CRM solutions that can connect you to all the members of your professional network, from your online and branch visitors to partner tour operators and agencies:
B2C Customers
Corporate Clients
Suppliers
Distributors
Travel Agents
Travel CRM Sales Management & Communication Capabilities In a Snapshot
We provide automated full-cycle relationship management solutions for different types of travel companies: travel agencies, outgoing tour operators, DMCs, etc.
Travel CRM by GP Solutions provides:
Complete breakdown on your customer and partner relationships
Support of different customer profile types (end customer, agent, tour operator);
Centralized storage of all customer and partner data
Functionality to build marketing, sales and customer support teams
Lead and prospect management tools
Built-in customer communication tools (online chat, individual and mass emails)
Integration with GP Solutions online booking engine
Performance analytics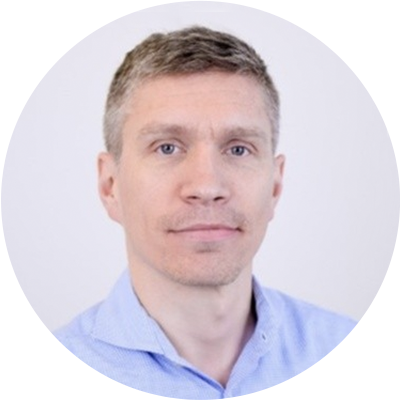 Dennis Behnsen, Vice President
"I can highly recommend the services of GP Solutions. During the past 1.5 years, our company has been working with GP Solutions on a new project of ours. The company offers high quality services. We can say that we have always been satisfied by their work "
Our CRM for Travel
In Detail
Take a look at the complete functionality enabled by our online travel CRM solutions, along with some extra services from GP Solution's team for you to get the most out of our specialized competencies:
Extended CRM Module for GP Travel Enterprise
Our core platform can be deployed together with CRM module as a single package to ensure interoperability and data sharing across different modules of GP Travel Enterprise.
Web-based
Seamless integration with
GP Travel Enterprise
Customized to your
business workflows
3 layers of CRM module capabilities
Operational
Allows to manage every aspect of your relationships with customers and partners, from profiles to communication.
Collaborative
Brings your marketing, sales, and customer support staff together to collaborate on prospects, leads, opportunities, loyalty programs and customers.
Analytical
Provides a clear outline of where you stand with your sales to help identify further opportunities.
Customer Profiling and Classification
The core travel CRM functionality allows to create a single point of reference with full data on every partner and customer account to help your sales and marketing activities.
Define account priorities (low / normal / high)
Highlight VIP and high-value accounts
Identify industry, company size and other account sorting parameters
Differentiate between opportunities and actual customers
Customer and Partner Communication
From the first request or email to post-purchase activity, Extended CRM helps to store communication and diverse activities performed on each customer as part of your marketing, sales and account management efforts.
Record outgoing calls and meetings
Set up upcoming event alerts from CRM home page
Schedule and send personalized individual and emails
Track the entire communication history by client, opportunity or booking
We enable you to track your customer's journey based on sales funnel position to help you plan sales strategy and focus on priority potentials.
Track customer life-cycles by profiles and see where they are in the sales funnel
Identify, monitor and act on your sales opportunities with potential customers
Integration with Online Booking Engine,
Requests Forms and Chats
With this option you can keep track of every reservation request coming from your online booking engine or website chat and store it in the unified CRM database.
Get an online booking engine and travel agency management software all in one system
Never miss a request by putting them into your processing queue immediately
Improve multi-channel sales visibility
Store and manage reservations from your customers' accounts
Get more details on how our online booking engine
software can boost your B2B and B2C sales.
Email Marketing Campaigns
Integral to your marketing strategy, email campaigns facilitate stronger outreach, improve communication and help generate more leads on a regular basis. Using the mass emailing instruments built into our CRM for the travel industry you won't need to rely on any third-party tools but kickstart email marketing along with booking processing and sales activities.
Plan and schedule your marketing campaigns
Send out bulk emails from your CRM
Personalize marketing messages based on CRM data
Monitor your marketing campaign performance
Now that our CRM for tour operators and online travel agencies puts you in control over your customers' personal data, sales funnel and communication, you can devise advanced lead nurturing strategies to never overlook a sales opportunity again.
Our tour operator CRM software comes along with extendable data analytics instruments. You won't need to switch between systems to get stats on your prospects, leads, opportunities and customers, sales performance by your sales staff and distributors, volume of sales, and more metrics.
Get visualized data on your customers, sales performance, volume and more
Expand your analytical capabilities with an extra module to get more detailed reports on customers, suppliers, services and destinations
The second option that comes along with our travel CRM offering is CRM API, which allows to connect any external CRM system with GP Travel Enterprise for immediate data sync between the two systems.
No duplicates:
we make sure no data is duplicated between GP Travel Enterprise modules containing customer and supplier data and your CRM using two-way integration that makes all the data shared between the apps.
Integration by professionals:
we will take up all the integration-related tasks and verify that the apps communicate seamlessly.
Consulting included:
on top of the integration services, we can provide professional CRM consulting services to help you choose and connect the right CRM system based on your needs and requirements. This will be followed by the CRM configuration and setup.
Get in touch to hear our success stories
and try our Travel CRM Solution Yourself

Contact Us
Engage your customers better with intelligent CRM Solutions. Contact us today to get a free quote for your travel project.