Striving to make their business a success under intense competition, tour operators are looking to automate their loads of manual routine and refine cross-channel sales of multiple travel products from different suppliers.
For successful tour operators, efficiency is everything to stay competitive. But it doesn't help when you have to manually process operations, connecting the dots across multiple suppliers and distribution channels. On top of that, you need flexibility to keep up with changes in the market and your end customers' expectations.
For over a decade, GP Solutions has been working to facilitate tour operators' jobs in this direction. We've made it our specialty and are proud of the result – our full-featured GP Travel Enterprise Platform for Tour Operators that now powers over 100 travel companies worldwide.
Now, you don't have to deal with this heavy workload on your own when you get our specialized tour operator software on board.
A to Z of Your Tour Operator Business
We get you covered at every stage of tour management so that you can easily build competitive and relevant offerings with all types of travel services.
Managing

Manage your own and contracted inventory.

Connection

Connect to 80+ suppliers.
Full enterprise management

Including business rules, revenue and reservation management, dynamic packaging and etc.

Integration

Integrate with online payment, currency exchange systems. Use analytics, web mapping, CRM, ERP and other software with our solution.
Distribution

Distribute via partners and affiliates or sell directly to your customers and corporate clients.

Tracking

Track invoices, payments and get reports on financial and performance data.
Discover more capabilities of our Tour
Operator software
A Single Dashboard to Access All Your Suppliers
With our dedicated GP Travel Hub, you get direct access to 80+ world-class suppliers out of the box, with more added quarterly:
Hands-on Inventory Management
Our Inventory module was developed to provide tour operators with limitless opportunities to design and manage their self-operated and contracted travel services:
Create and update products
Control availability
Schedule dates
List prices
Manage tariffs
Offer deals
Track orders
Revise bookings
Sales Automation Unlocked
We offer diversified web applications for B2B and B2C sales. With them, you can centralize your sales operations, keep track of performance by agent, channel, and call center operator, as well as get access to automated booking, order management and customer communication.
B2B
Sell online through travel agents and multi-level distribution chains
Provide partners with direct access to your product base
Manage corporate sales
Work with organizations of complex structures easier
B2C
Sell directly to your end customers – from the office, call center or online
Engage your audience through online booking portals and mobile apps
Integrate search & book widgets into your existing websites
Sell through affiliates on an unlimited number of partner websites at configurable prices
Get Equipped with Analytics
In addition to detailed reports on key operational figures, you'll get detailed analytics on sales performance by supplier, agency, destination and more configurable metrics. Following best practices in data analytics, every report will come with easy-to-navigate visualization.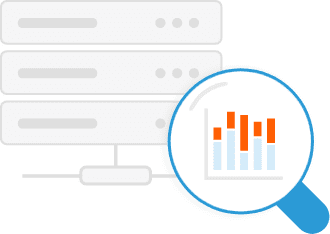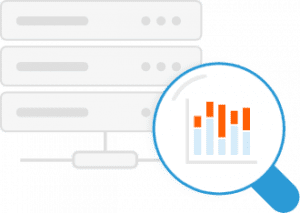 Why Go for our Tour Operator Software
We designed our flagship travel operator software to assist in your daily functions while giving you more control over operational costs, relationships with suppliers and data behind your activities.
Boost your cost-efficiency
Become flexible with tour design
Keep track of inventory, prices and availability
Gain visibility into agent/channel performance
Reduce manual workload
Personalize special deals for your customers
Manage relationships with your contractors
Make data-driven decisions
Maximize Revenues
from Multi-channel
Sales
With our solutions for tour operators, you can set up multiple sales channels and manage them centrally from a single system.
Ready-made connectors
Simplified supplier certification procedure
Support with Launch of connectors in Live mode
Large-scale tour operators with complex organizational structures are our special focus. For them, we designed a dedicated module to help bring together their corporate branches in one system while managing bookings and orders by divisions.
Bring your Corporate
Branches Together
Extend Functionality
on a Whim
With GP Travel Enterprise you can go beyond your basic needs and get advanced with our broad choice of extensions and custom add-ons.
Our solutions connect tour operators to their networks of suppliers, agents, and customers, and allow managing these multi-tier relationships much easier and quicker.
Enable 360-degree management of your contracts,
reservations, commissions, markups, invoices, and
payments
Differentiate your policies for different contractors by
setting custom business rules
Perform the entire breadth of actions on contractor
profiles
Collect business-critical performance data by supplier,
agent or channel
Minimum Barriers to Adopting
Our Tour Operator Software
GP Travel Enterprise is a time-tested platform that belongs to the latest breed of travel tech solutions. That said, it takes minimal efforts on your side to adopt it:
Guided by professionals
We will guide you step by step in choosing the optimal functional scope of your solution, taking into account your specialization, volume of stored inventory, transactions and expected traffic.
Configured to fit
This multi-functional 150+ module platform can be delivered in any configuration as required by your business.
Branded
Recognizing the importance of branding for your internal culture, we'll make sure to adapt the platform to your brandbook.
Easy to get on board
Our in-house development team will take up all the customization and installation works so that you can get to working with it instantly.
Scalability
You as well as your agents can diversify and build multiple booking websites for different audiences with targeted content and design — all on top of single platform.

Having relied on GP's long-standing development expertise, Aclass A/S managed to boost the business and increase the turnovers several times over.
"We found GP Solutions' team to be professional, dependable and responsive. "
Claus Palmgren Jessen, Managing Director, Aclass A/S

Check how our Tour Operator Software
Can Transform your Business