Connect your partners into one digital network so they can search and book your travel products and services online using a unified platform.
Our B2B module is an essential tool to automate your sales through all the B2B channels – partner agencies, distribution networks and corporate clients. Multi-level distribution functionality of our B2B module enables your partners to create their own agent network to further grow your sales outreach.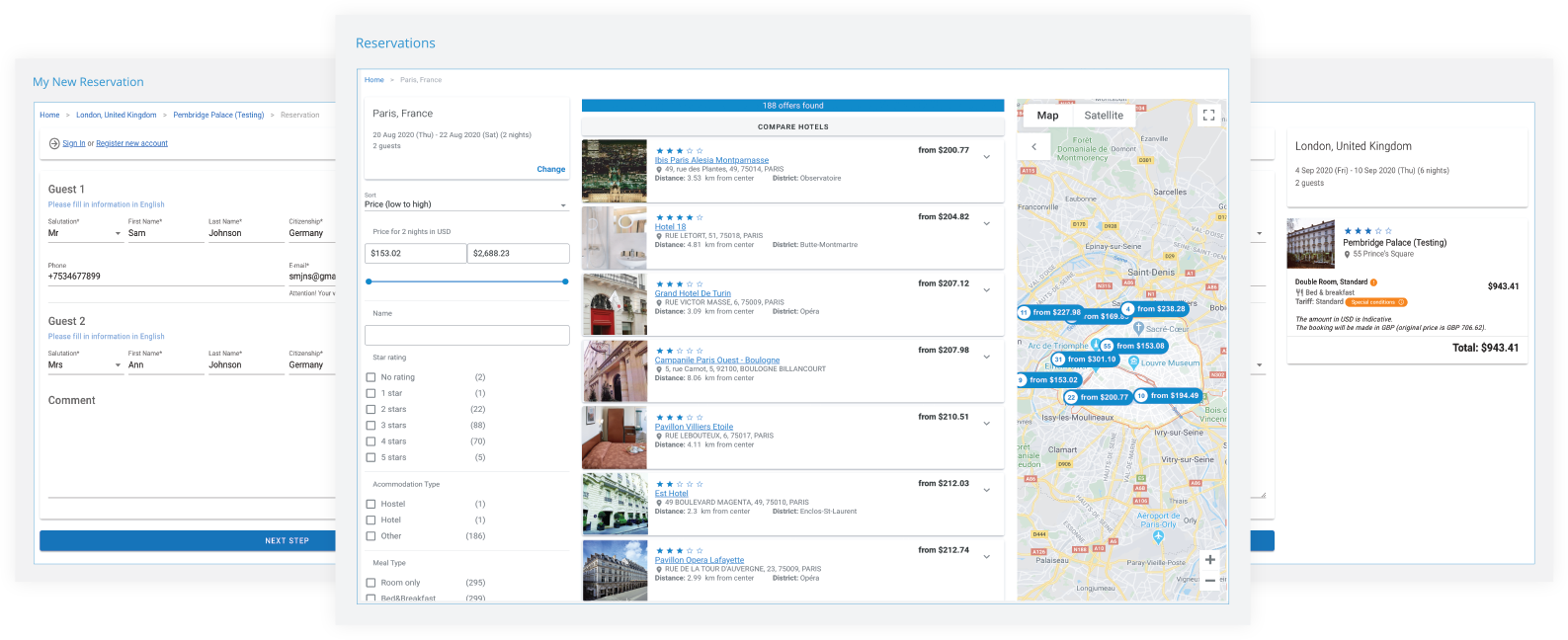 With our solution which incorporates the latest travel technology developments you can create a single convenient workplace for your B2B partners, who can easily search for the best prices among all available travel suppliers, book them online in an instant and keep track of all reservations.
B2B Module is Perfect for
Our B2B Module Expands your Opportunities
Supports Different Types of Products & Services
Abdulrahman Aziz, Project Manager
"GP Solutions has shown its professionalism by supplying us with their ready-made products. On the product level, they delivered and implemented GP Travel Enterprise platform, which has helped us to:
Cover our requirements to connect to multiple suppliers of hotels, flight tickets, events and car rentals; Set up our own holding structure, which is specific to our business model; Introduce in-depth automation to the daily booking processing routines performed by our staff."
How your Partners Can Use B2B Module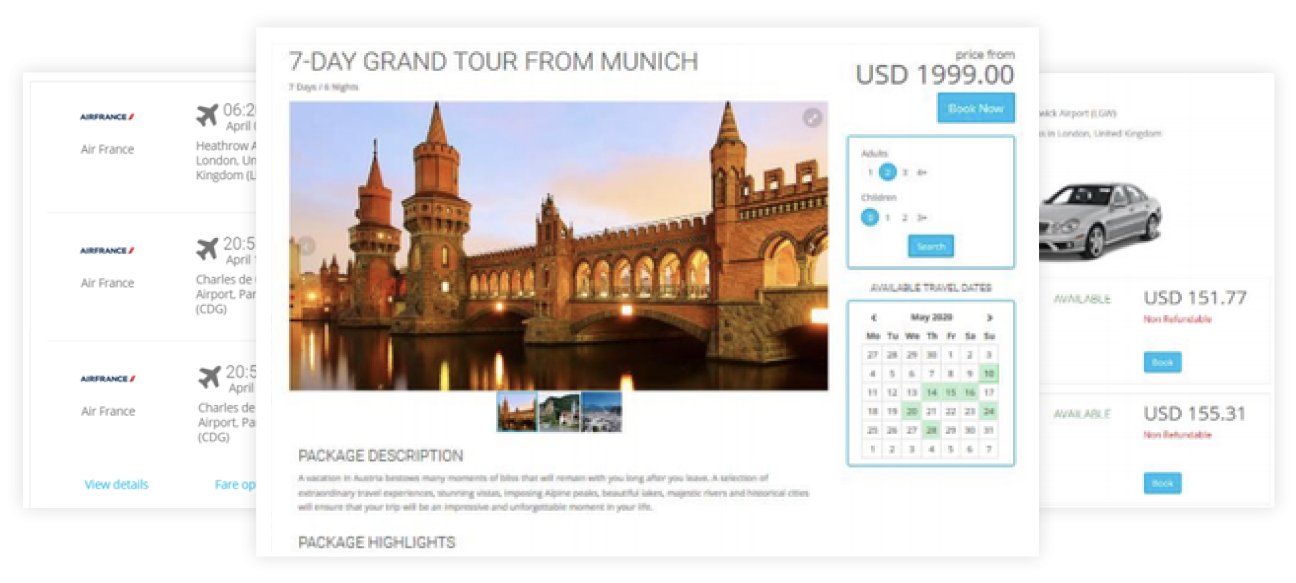 via Web Interfaces
We develop responsive B2B travel portals based on customizable templates. Connected to your booking engine, they speed up and simplify online booking experience for your corporate clients and distributors.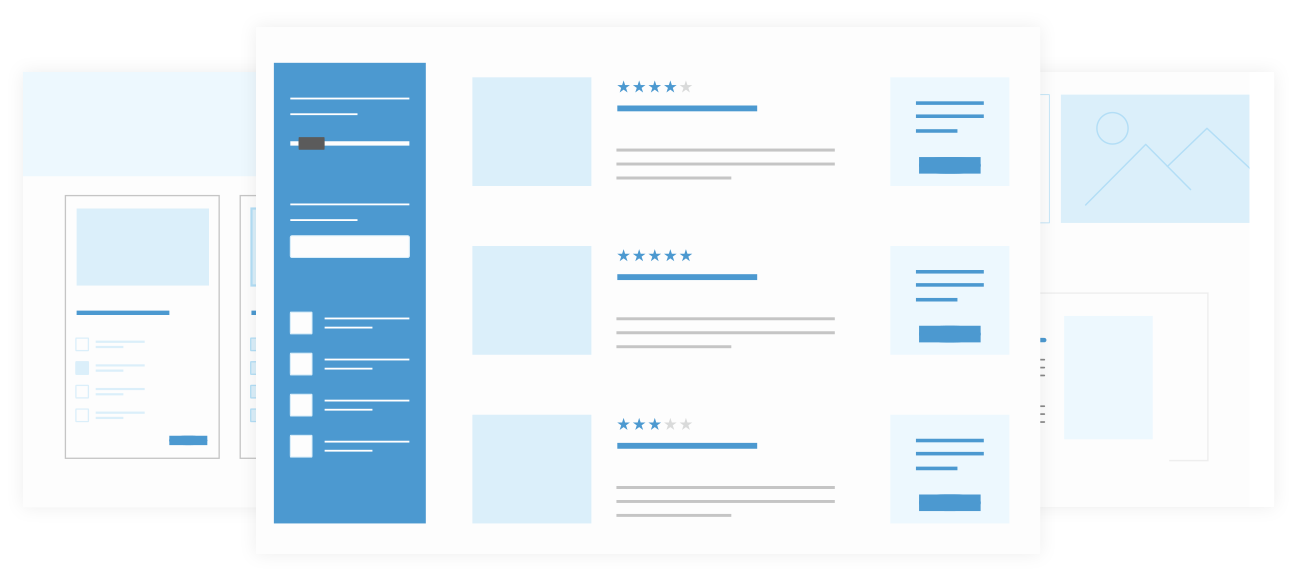 via API Integration
This option is perfect for B2B partners willing to book from you using their own systems. They can connect to you and book travel services from you while staying within their own interfaces.
What you Get with B2B Module
Why use B2B for your business? Our B2B travel software Module offers numerous benefits: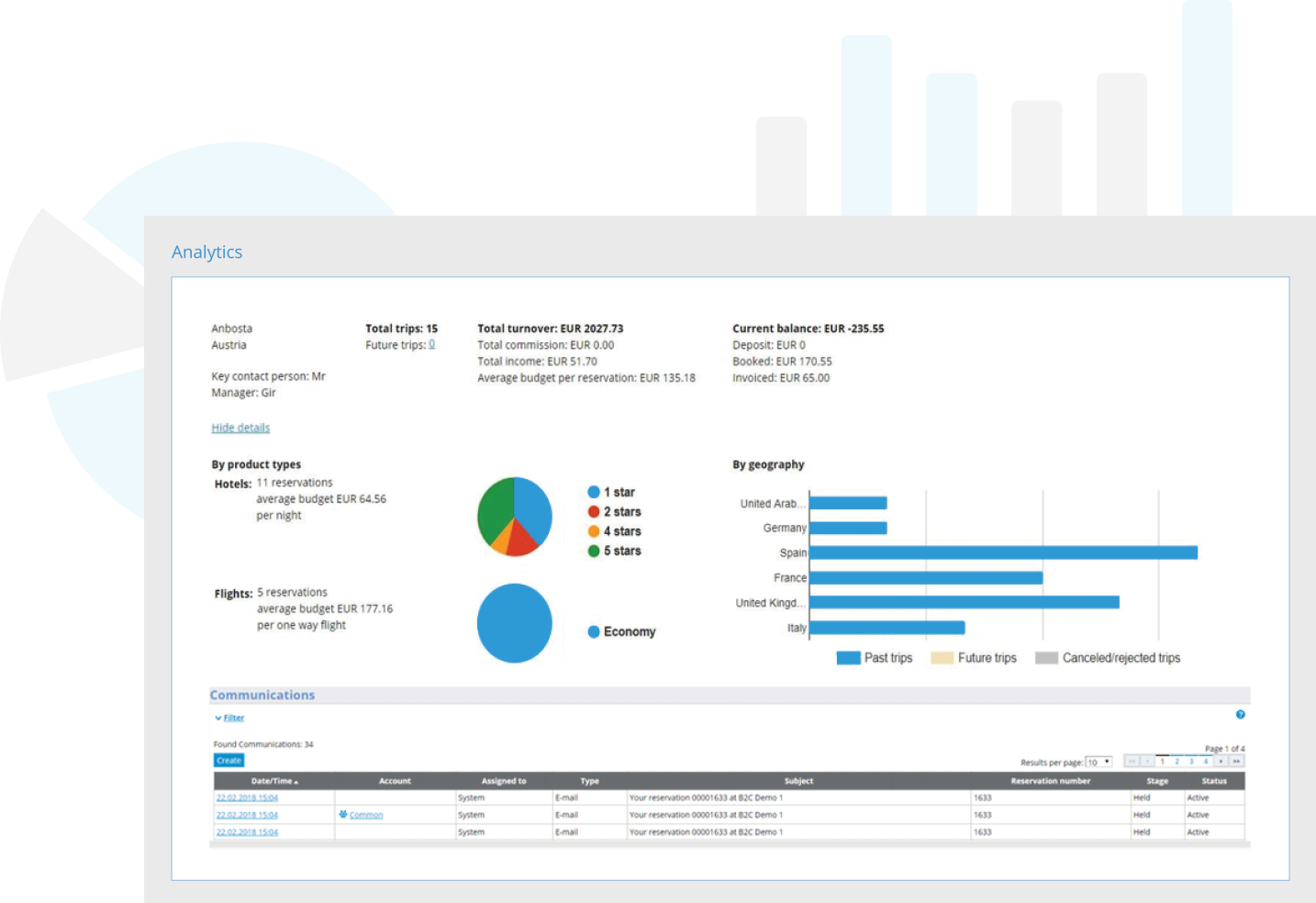 Centralized Sales Management
Unified booking interface for all B2B sales channels
Flexible commission and markup configurations
End-to-end automation of reservation management
Data-driven partner relationship management based on detailed performance analytics
Improved Collaboration
with Partners
24/7 search-and-book availability
Excellent online booking experience via B2B interfaces and API integration
Fully-featured self-booking instruments for partners and corporate clients
More Business Opportunities
Expanded sales and increase revenue by building multi-level distribution through tour operators and agencies with multiple business branches.

Want to Find Out More About B2B Booking Engine?

Contact Us
Leverage our best-in-class enterprise travel software to outperform the competition and achieve your revenue goals. Contact us now, and our travel technology experts will get back to you shortly.