Who We Are
With over 19 years on the market, GP Solutions has become one of the most trusted travel technology providers. Our key goal is to aid travel companies in their successful digital transformation. For this, we deliver a mix of our proprietary products and custom-built solutions.
We Serve Globally
We have a truly global mindset, operating across two hemispheres. Our headquarters can be found in Munich, Germany, our sales office – in Miami, USA, and the development center – in Minsk, Belarus.
This global coverage spreads to our clients too. So far, we've served travel companies from more than 35 countries across four continents. We've built successful connections with providers in Europe, North America, Middle East and the CIS, and are looking forward to expanding our geographies.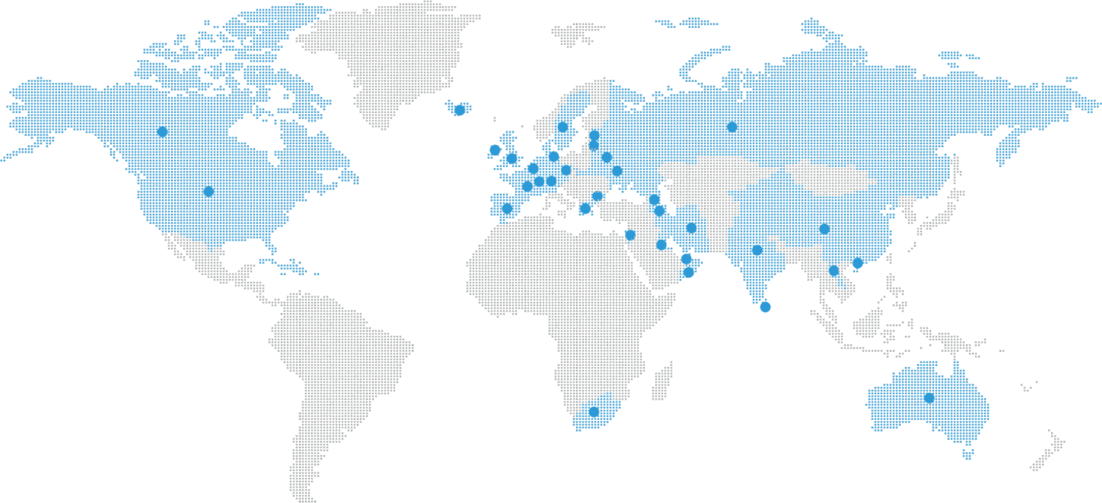 We Give You Options
Our resources make it possible to deliver both original GP products and custom software development services to your precise requirements.
We approach each project individually and build sustainable relationships with our clients. We invest into the discovery of their business needs and tailor our services accordingly, so that everything we deliver finds value in their real-life operations. We can productively pitch in at any of your software development stages and contribute to the best of our knowledge and skills.
Throughout the years, we've earned the industry-wide acclaim supported with the following acknowledgements:
Recognized among the 2014 Global Outsourcing 100
companies
Ranked among Top 15 Web & Software Development Centers in Belarus
One of the winners of the World Travel Awards 2012
Awarded with the Best IT Solution for Tour Operators
2014
Certified with ISO 9001 Quality Management
Accepted as a resident of Hi-Tech Park
Consistently earning clients' accolades as seen in our testimonials
We Are Travel
Industry Insiders
We are one of the few specialized software providers focusing on the travel industry. We've made it our major focus and stuck to it throughout almost two decades of our history. This makes us fit for travel businesses both new and established, and helps us provide them with professional technological advice and expertise that's been time-tested and proven in hundreds of projects.
Our success couldn't be possible without our team of 200+ exceptional professionals that come from business analysis, software engineering, testing and other fundamental areas. It's them who make sure travel companies around the world are moving towards efficiency, broader audience reach and business growth. We're always on the lookout for new talents, and keep nurturing our teams in a productive and creative working environment.
We Have an
Exceptional Team
Schedule an appointment with us to discover about how
GP Solutions can help your business achieve its every goal!