Corporate Travel Management Software
Find your travel management software
to deliver a truly competitive service
Corporate travel agencies need to stay alert at all times in order to deliver competitive service at all times. It is a very complex task bearing in mind the constantly changing customer demands and growing competition. Travel technology is one of the decisive factors helping to stand out on this market, and GP Solutions definitely has a say here.
Delivering corporate travel booking software since 2008, we recognize the complexity behind the everyday work of corporate travel managers. We tailor our technology precisely to make travel management more streamlined and productive.
GP Travel Enterprise for

Corporate Travel Management
GP Travel Enterprise is our flagship travel platform containing configurable modules and management tools for all-round automation of business trip processing.
Our proprietary travel and expense management software prioritizes the ease of managing corporate client accounts with complete support of traveler data, corporate policy settings, flexible approval schedules and other valuable functionality.
Our solution automates every essential travel management function:
Detailed client profiling
Creation of custom branding
Client's order history
Automated order approval chains
Travel offers from multiple suppliers
Orders creation, modification and cancellation
Corporate business travel policies and preferences automation
Personal data management, including frequent flyer memberships and programs
Online search & book flows for all types of travel service
Travel offers from multiple suppliers
Instant booking confirmations and print-ready vouchers
Get in touch for a free consultation on how we can help your employees to become more efficient
Tatiana
Travel Technology Expert
Take Travel Management

to the Next Level
Our corporate travel reservation system can both uplift your operations and help you bring on new efficiencies. Here's the list of your advanced functions that come along with smart automation brought by GP Solutions:
Book Everything in One Go
Now you can book all types of travel products directly via a single dashboard of your corporate travel portal, establish API connection to hundreds of suppliers' offers at a time and select the best deals for hotels, tickets, flights, transfers, etc.
Invite your Clients to Self-Book
In addition to managing your corporate clients' trips yourself, you can offer an advanced self-booking opportunity and invite your clients to access the system directly. This way, you can provide extra value while taking a good deal of workload off your company staff's shoulders.
Set Corporate Policy Rules and Track Compliance
Help your clients achieve more cost savings and travel safety by enforcing their corporate policies on business travel expenses management and duty of care with our dedicated features:
Set corporate policy rules for every business traveler
Search and book policy-consistent travel products
Make sure your orders are 100% compliant
Report any policy violations
Issue Business Travel Documents Faster
Our solutions automate document management and provide pre-designed templates for major travel document types. Using this feature, you can boost the speed of your operations, avoid human errors and keep track of legislative compliance.
Keep your Client Budgets under Control
We simplify financial reporting by enabling you to save the lowest offer prices, compare them to the final price in client orders, and report on loss and reimbursement of profit, if any. This way your clients will track their travel expenses in each particular case.
Connect your Clients' Corporate Divisions
Recognizing that the clients of travel management companies are often large corporations with complex hierarchical structures, we introduced the extension to facilitate management of such clients. Now, you can easily set business rules and inherit them for each division within a single account.
Interested in discovering more opportunities?
Click here to learn more about our Business Travel Software
Bringing Benefits
to All the Parties
Automating your corporate travel management duties is a win-win move for you and your clients. Yet we recognize that in order to address the many challenges of your business, technology has to bring value beyond ordinary. This is why we developed GP Travel Enterprise to satisfy high-level demands of both travel service providers and business travelers.
Value for Travel Management Companies:
Centralized communication workflows on orders and approvals
Increased productivity through automating business-critical functions
A single point of access to all client profiles and order history
Service personalization with all clients' preferences fully registered
Facilitated consolidation during mergers & acquisition
A stronger value proposition that looks great in RFPs
Reduced workload thanks to your clients' autonomy through self-booking
Easier management of clients with complex organizational structures
Value for Travel Corporate Clients:
Optimization of their T&E costs through budget control
Hands-on spendings approvals
Easy tracking of corporate travel policy compliance
Access to business travel document templates
Direct access to the booking portal
Wide choice of offers and deals
Branded travel management experience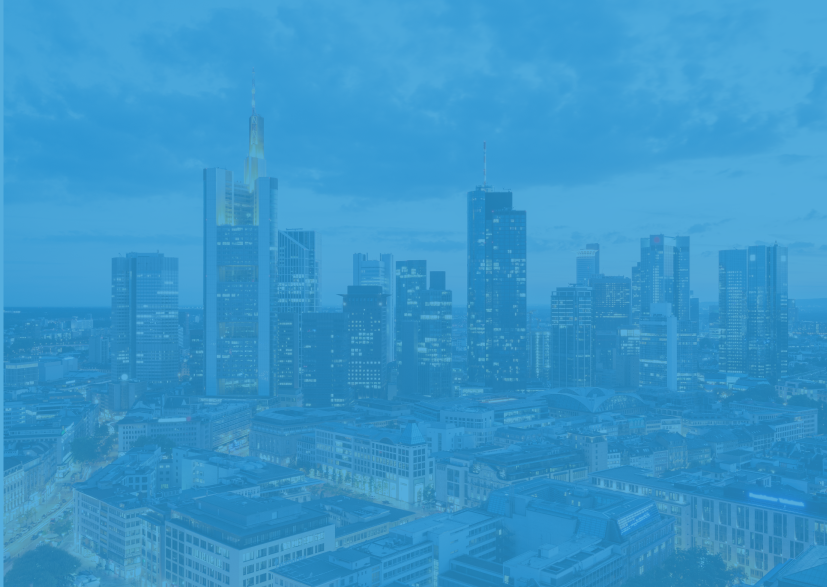 Travel management couldn't get any better than this. Try out our corporate travel software OR travel management software

Contact Us
Get in touch with us and our Sales Team will help you to bring your ideas to life.