Custom Travel Software
Development
We design and build custom travel software
and redesign existing systems
We recognize that not all travel companies can meet their needs with off-the-shelf software. That's why we offer our custom software development for travel specifically to bridge this gap.
Our decade-long expertise makes us well-positioned to serve you as your dedicated technology partner. We bring to the table our profound travel industry awareness and software development skills that helped us become a watch-for provider of travel solutions for competitive businesses.
Build from Scratch, Revamp or
Integrate Third-party Tools

Development From Ground Up
We can create a completely new solution if you're looking to patch a gap in your business workflows and bring more efficiency with smart automation.

Redesign of Legacy Systems
With our deep knowledge of travel technologies, we can take up redesign projects of any complexity to re-factor your exiting systems and give them a new lease of life.

Third-party Software Integration
We'll be here to enrich your infrastructure with an external tool of your choice, making sure to configure and customize it so that it fits seamlessly into your processes.
Create On Top of Products
by GP Solutions
We also offer another option for getting your custom travel software built faster and more efficiently –
use ready-made products by GP Solutions are the foundation:
We Deliver Full-cycle Services
GP Solutions guides its customers through the complete project development cycle. A typical project
goes through the following set of phases:
Analysis
Vision

Alternatives

Requirements

GAPs
Design
Architecture

UI Design

API
Implementation
Development

Stabilization

Documentation

QA
Delivery
Server configuration

Software installation

Training
Support
Support

Evolution

Monitoring
Being a full-cycle development company, we are ready to take up your Project
on any Production Stage – and bring it to perfection!
We Develop All the Digital Building Blocks
for Travel Business
Internet Booking Engines development
Complete search&book flow implementation
IBEs for different travel service types (air tickets, hotels, transfers, etc.)
Dynamic packaging logic implementation
Up-sell/cross-sell functionality development
Travel Website development
Adaptive and responsive travel user interface
Modern interactive front-end development
Popular CMSs integration and development (WordPress, Drupal, Joomla) Cross-browser compatibility
Complex travel business automation
Reservations management and control
Analytics and reports
Availability and prices (commissions, discounts etc.) tracking
Travel distribution network creation
Corporate travel management
How Custom Development is Different
It's unique
You're not limited in your functional and design choices, so your final solution becomes truly one-of-a-kind on the market.
It's under your control
You have a final say in technological stack and define the way you want your software to be developed, implemented and integrated.
It's your property
You retain full control over the source code and intellectual property rights.
It's your timing
You keep your own pace of necessary updates and release of new features.
It grows with you
You get a solution that can be scaled and customized on your demand.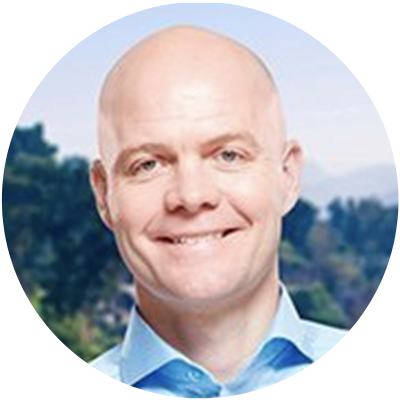 Claus Palmgren Jessen, Managing Director
"Due to their experience in travel IT we've selected GP Solutions GmbH to work on a custom project for Afrika-Safari, which involved interaction with Amadeus. We found GP team to be professional, dependable and responsive. We are pleased to recommend GP Solutions GmbH as a reliable travel technology partner."
Why GP Solutions
18+ years in the industry

Started out in 2002, we've developed a good grasp of travel companies' needs and challenges

Full-stack engineers on team

We manage cross-disciplinary in-house teams to provide the full cycle of custom software development for travel
Software development expertise

With 450+ implemented projects behind our backs, we've cut our teeth on competitive software delivery and maintenance

Team excellence

We practice high standards of software delivery and never fail our customers when it comes to communication, transparency and productivity
Individual approach

No two customers are the same for us. On each project, we carefully get to know the company to roll out the most relevant services

Spotless reputation

We proud ourselves on our impeccable track record with near-100% customer satisfaction score. Paired with our long-standing market presence, this makes us a vendor of choice for travel companies

Let's discuss your Custom Travel Software project!

Contact Us
We know how to apply cutting-edge technologies to your business to enable efficiency and power your growth. Schedule a free consultation with our solution experts to discuss your next software development effort in detail.