Success of the company requires preparation. Just as your dream journey needs careful planning to become memorable, any software idea has to be carefully studied to turn from a raw concept into a feasible implementation.
Our travel software discovery and analysis phase has all it takes to turn bright ideas into precise estimates and development cycles blueprints.

In Travel Software Development
Discovery Phase is Essential when:
We Provide Carefully Crafted and Elaborate Analysis
Our travel software Discovery and Requirement Analysis Service accumulates the extensive experience we've gathered on hundreds of software development projects in the travel industry. It involves a set of well-defined and well-practiced activities and deliverables which combined provide an in-depth study of your project idea and its development.
Our Typical Analysis Process
Kick-off phase
This is the initial step required to collect as much feedback from the Client as possible regarding technical and business requirements related to the project. Our discovery and analysis team closely communicates with the responsible person(s) on the Client's side to collect all the necessary project-related information.
Competitor research and analysis
Our analysis team conducts a detailed study of competing solutions available on the market. This step is essential to come up with a well-balanced offer concerning the end technology and features to be implemented.
Use Cases
At this stage we model the behavior of the system with extensive use of UML diagrams to better capture the end requirements. The use-case diagrams describe the high-level functions and scope of a system and identify the interactions between the system and its main user categories.
User Experience
We prepare a set of detailed and dynamic mock-ups and wireframes which schematically reflect the look & feel of the system. Additional requirements related to the design are also collected from the Client. These include overall design preferences, mobile adaptations, requirements on colors, styles, etc.
Specifications
All the previous work is arranged in the form of detailed specification documents outlining business goals and the full scope of functional requirements regarding software, hardware, UI / UX and other important items.
Approval and Implementation Planning
Project documentation is approved by the Customer. Implementation schedule is also arranged with due account of all priorities and preferences. As a result the development team receives a clear software development roadmap split into cycles and phases ensuring well-ordered and streamlined implementation process.
Discover the Best Way to Bring Your Travel
Software Concept to Reality
Business Analyst
A specialist who collects the complete stack of functional and non-functional requirements conducts in-depth market research and assesses the received data against formulated business goals.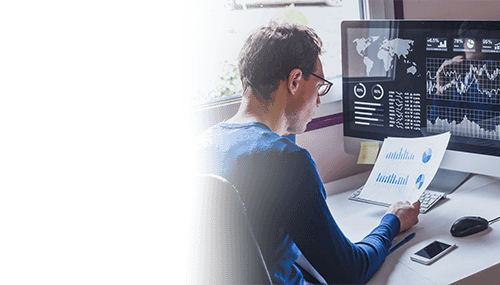 Solutions Architect
A seasoned technical specialist who analyzes technical requirements and plays a key role in formulating appropriate technical solutions.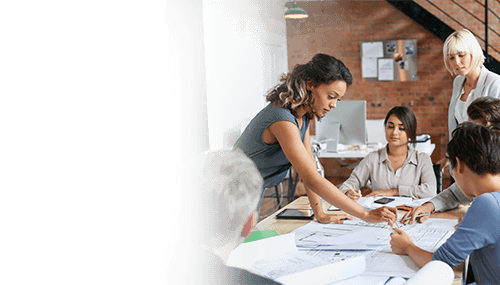 UX / UI Designer
Usually, a senior design specialist whose key responsibility is to prepare a detailed design plan of all implementations and visualize it in the form of clickable and navigable wireframes.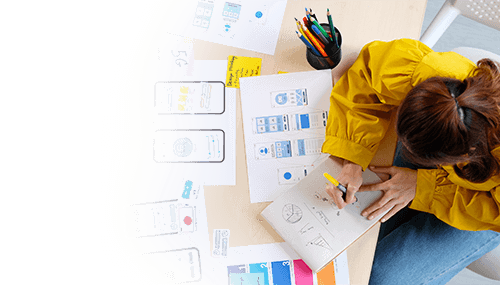 The Team
Optional Team Members:
Front-end / Back-end Software Developers
A specialist who collects the complete stack of functional and non-functional requirements conducts in-depth market research and assesses the received data against formulated business goals.
Project Manager
A team member required for supervision of complex analysis efforts involving a large team of experts. This person is responsible for effective communication between the Client and the discovery team and helps to prepare the resulting documentation.
Technical Lead
This is a senior technical specialist with previous experience leading software development projects. This person may be needed to help clarify technical requirements, map out the development process and make necessary time estimates.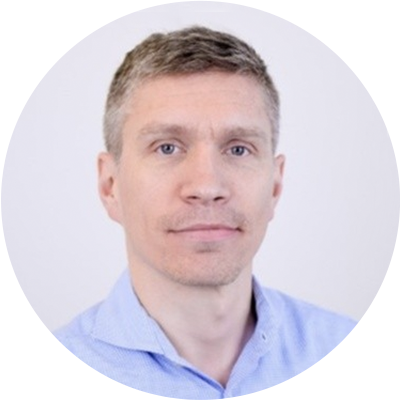 Dennis Behnsen, Vice President
"I can highly recommend the services of GP Solutions. During the past 1.5 years, our company has been working with GP Solutions on a new project of ours. The company offers high quality services. We can say that we have always been satisfied by their work "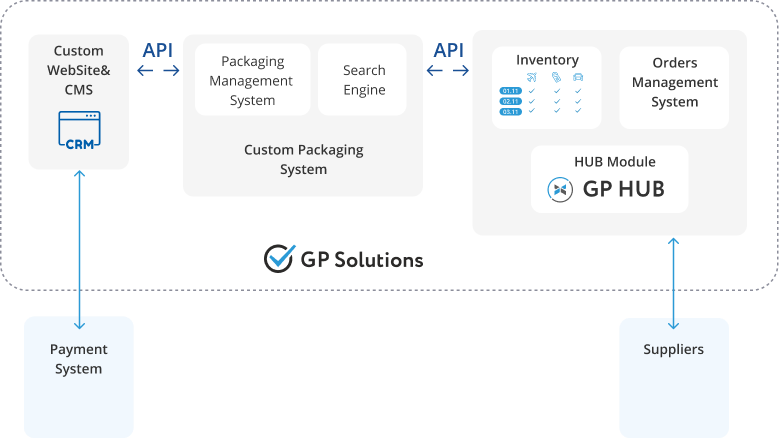 Vision & Scope Document
A complex document which contains:
Analysis of software concept and its feasibility;
Principal software schemes;
Use case research;
Basic technical and business requirements.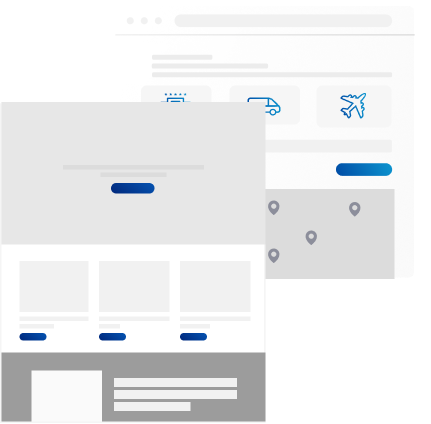 Wireframes
Wireframing is a clear and effective way to start the design process and visualize the general software concept. Wireframes and mock-ups depict software ideas from the user's perspective and help to make sure all requirements match the defined software concept.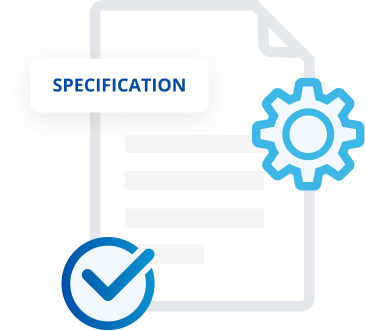 Technical Specification (TS)
This document сontains a detailed description of all features to be developed and serves as a guideline for the engineering team. TS also outlines performance requirements, secureness details, QA testing requirements and other items of importance for the development process.
Project Backlog
A spreadsheet containing:
Features and tasks to be implemented with descriptions;
Detailed time, effort and cost estimates;
An outline of possible implementation risks;
Phase planning with priorities goering the order of development.
Here is Why Discovery and
Analysis Always Pay Off:
Better Solutions
A properly conducted discovery stage helps to develop a good understanding of the project idea. A detailed analysis and study evaluates any travel project from all sides and allows to suggest better and cheaper solutions that the Client might not even realize were possible initially.
Elaborate Budgeting
One of the main conditions for successful project development is reasonable cost planning. Discovery stage is the way to put together realistic development budgets based on the feedback provided from the tech team and key project stakeholders. It is of major value if you are on a tight budget and need to fall within specific expense limits.
Focus on Project Goals
A feature or an app delivered on time and within the budget does not guarantee success. A properly done requirement analysis and specification in travel software engineering provides a clear vision and focus on broader project goals (for example, increased traffic or higher booking volumes) and helps to secure the business success of all implementations.
Discovery and Analysis Provide Context
Our discovery service helps to reduce mistakes, misunderstandings and eliminate unnecessary functionality by providing a broader stack of project-related knowledge and information for many decisions happening during the project.
Discover the Best Way to Bring Your Travel
Software Concept to Reality
Contact Us
Connect with us with a brief outline of your needs and our Sales Team will get back to you to suggest the most appropriate option for cooperation.