GP Travel Hub is a unified API aggregator designed for saving your time,
keeping money in your pocket and helping you to launch faster.
As a tour operator or any other online travel business, you're likely to interact with multiple travel service providers and most certainly with the diversity of their own platforms and interfaces. The integration with each of them can be one hell of a business and requires a great amount of time, effort and money.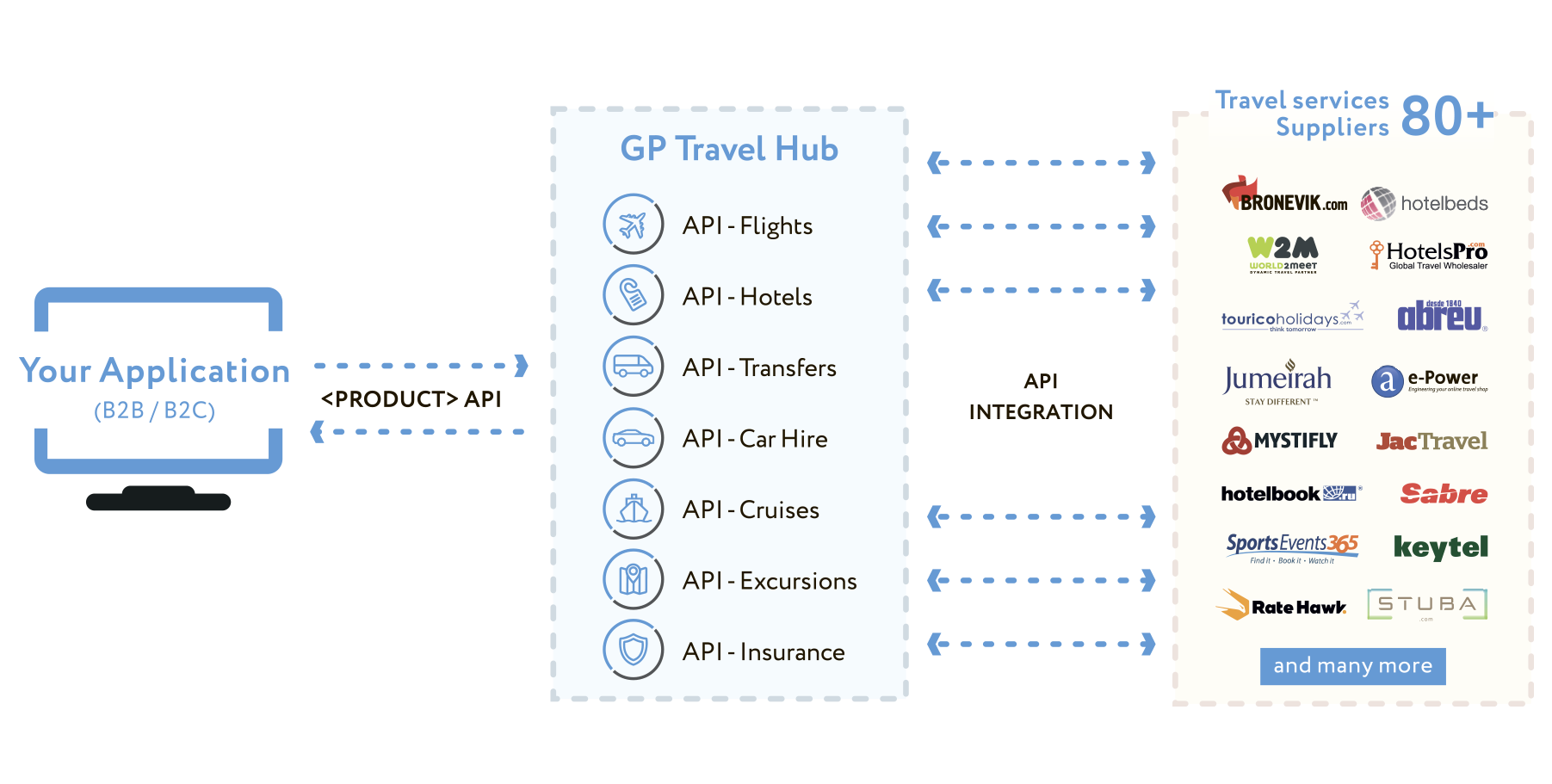 *GP Travel Hub is a purely technical back-end solution.
Diversity of Travel
Content
Variety of Travel
Suppliers
Global Distribution systems (GDSs)
Flight Aggregators
Hotels consolidators and channel managers
Transfers and excursions providers
Incoming tour operators and DMCs
Online booking websites
Car rental companies and consolidators
Insurance companies
Railway service providers
Travel APIs Aggregation
We've gathered and put under one roof 80+ travel suppliers from across the globe. GDSs, flight consolidators, bedbanks, transfer wholesalers, саг rental and sightseeings aggregators, etc – all of them within one solution. And we're adding dozens of new connections every year! We can also develop custom connectors specially for your use case.

Need more suppliers that aren't on the list?
No problem, have them connected fast and easy.
Multiple Business Models
OTAs, Tour Operators and TMCs

Will benefit bу streamlining and unifying their access to third-party suppliers

Technology Providers

May easily enhance the functionality of their proprietary travel software via integrating GP Travel Hub as а complimentary supplier connectivity module
Meta-Search portals

May accelerate the process of adding new sites to their connectivity pool

DMCs

Will effectively expand their own contracted in-house inventory
Airlines/Cruise companies

Will bе ablе to implement the upsell and cross-sell of auxiliary products and services (accommodation, transfers, etc)

Travel StartUps

Will go LIVE faster and with reliable travel technology partner nearby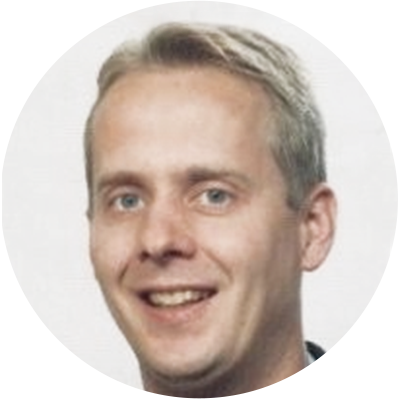 Sven Schiller,
Director, Information Technology
"The team here at ACV is very happy with the quick release cycles and GP Solution's willingness to support us with any test and fix system issues. I see what the team does and itis highly appreciated."
99,9%
Service Uptime Rate

Ready to Improve your Business?

Contact Us
Discuss Your Digital Transformation with our GP Travel Hub Experts