Here at GP Solutions, we know it can be challenging for businesses to balance implementing high quality travel technology solutions while also attempting to get back on their feet, financially. That's why we're here to help! We're an established European travel technology vendor delivering advanced and innovative travel solutions to hundreds of customers across the globe. With over 18 years in our field, we're confident we can help you thrive!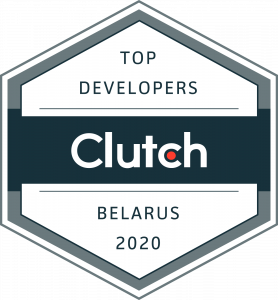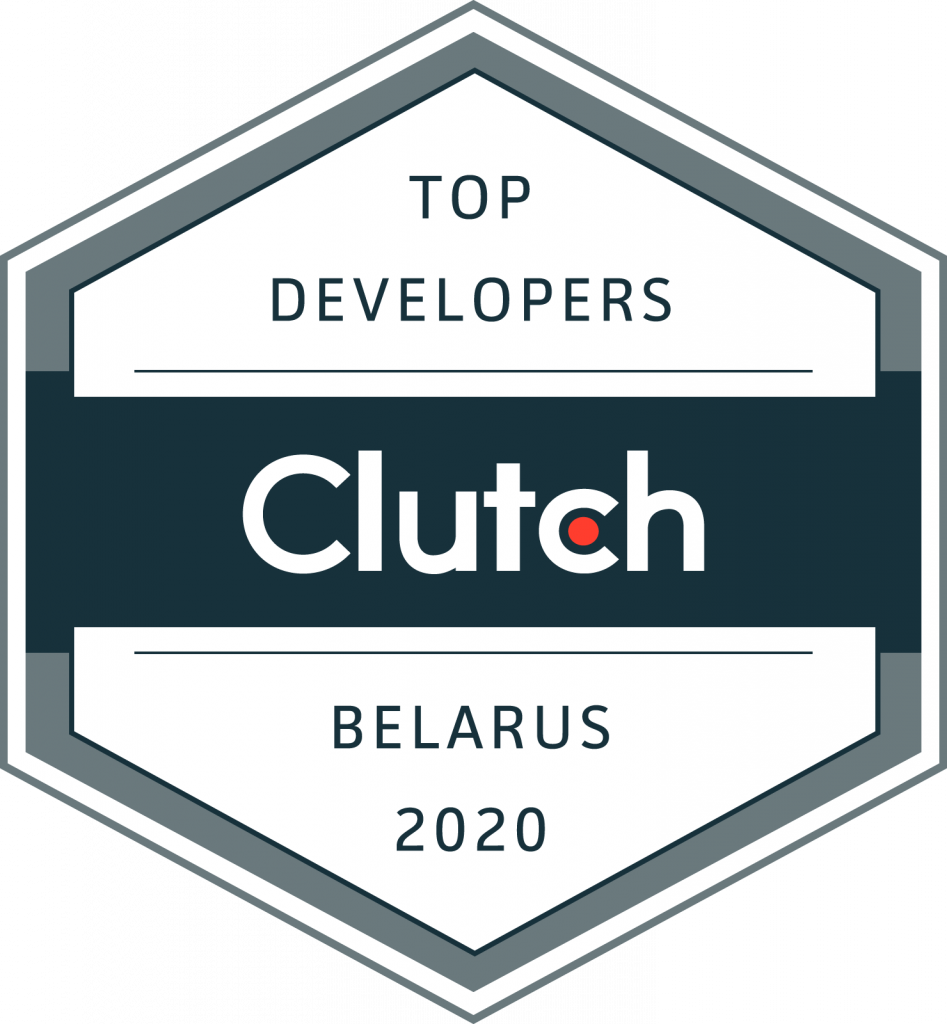 In recognition of our success and impact, we've named a top development partner in Belarus by Clutch! Clutch is a B2B ratings and reviews authority assesses several companies and their ability to deliver by using a world-class ranking methodology.
We couldn't have gotten this award without the help of our dedicated clients. They took time to get on the phone with Clutch analysts to assess our impact on a number of crucial parameters. We were assessed on our ability to meet deadlines, deliver quality service and finished products, as well as provide reasonable pricing. We're proud to say we've achieved a whopping 4.8 on a five-star scale in the reflection of our customer feedback. Take a look at a review below: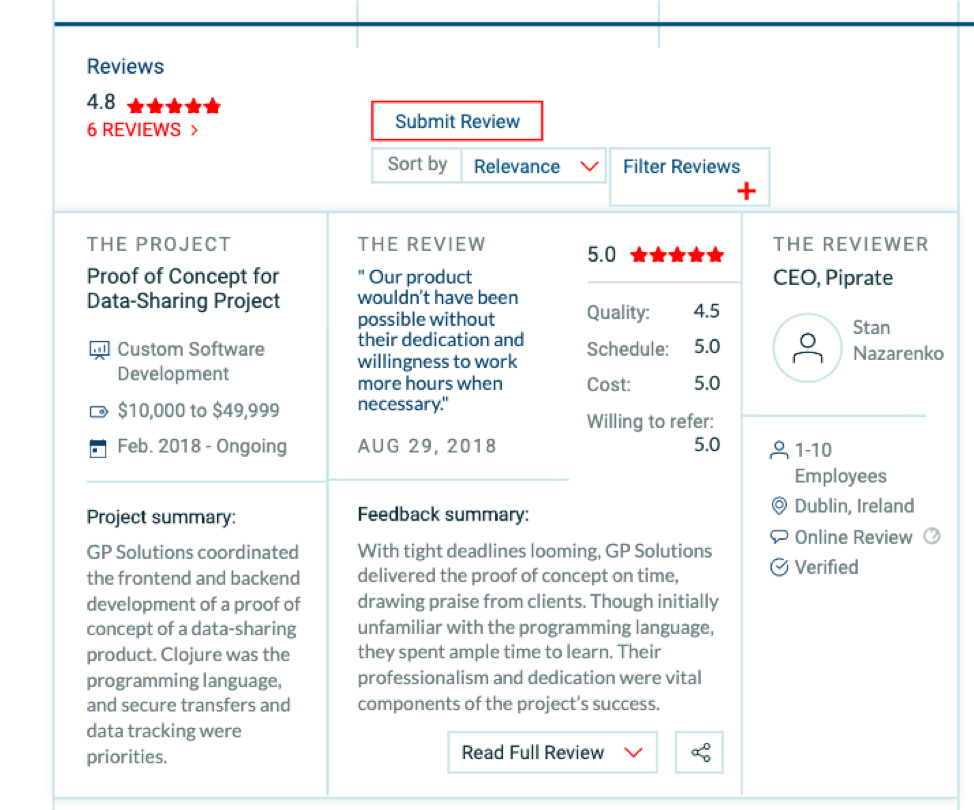 "We are honored to be among top B2B Companies in Europe. This means to us that our clients are fully satisfied with our services, and we are going in the right direction with GP Solutions." – Sergey Zubekhin Co-founder, CEO
We've also been recognized by Clutch's sister site, The Manifest, that serves as a business data resource. We were mentioned in a useful guide of the top web development firms in Belarus.
We're thrilled to receive this high praise and look forward to helping even more clients soar. Drop us a line if you'd like to collaborate with GP Solutions on a project today.