Dear Colleagues, Clients, and Partners!

Our team is happy to announce the most significant update of our system –  GP Travel Enterprise 9.0. Our team has implemented valuable improvements to make your travel management processes more efficient.
This release is about the optimized search&book process, UI and back-office improvements, and recent API changes.
Today, we're announcing:
New website capabilities
We developed a new module, Smart Guide for Guides and Drivers, which allows them to make plans for the day better. When a user with the role "Guide" or "Driver" logs in, the calendar with the days of programs and a list of groups appear.
Smart Guide is also available on the Mobile Version of the system and supports:

Offline mode
Availability to synchronize data with back-office after re-connection to internet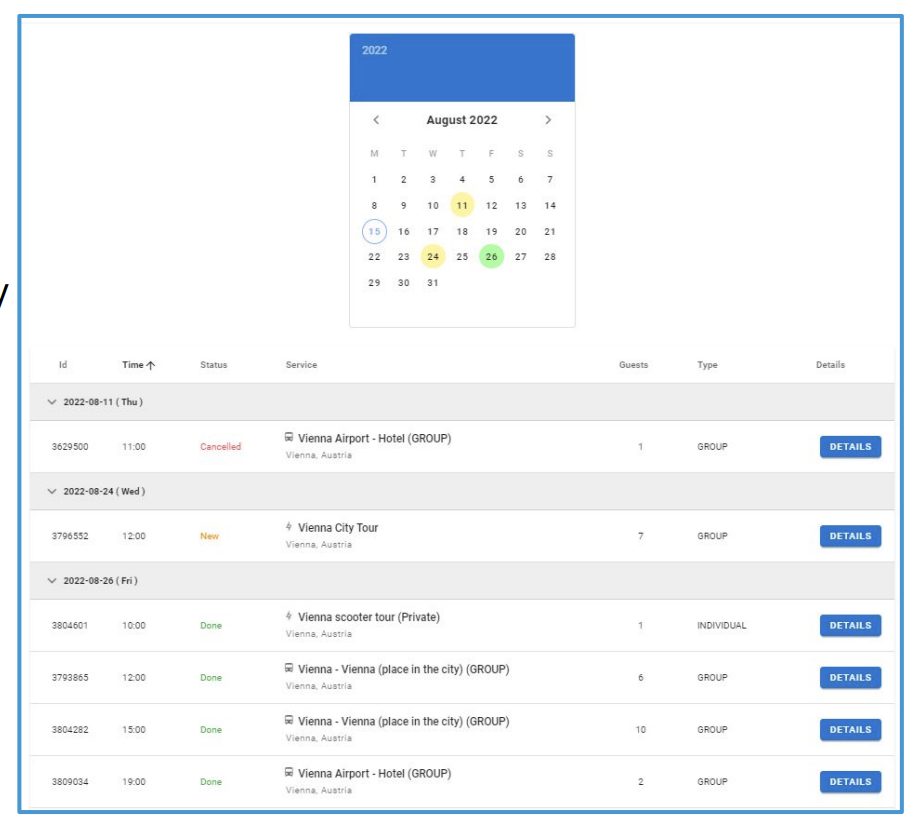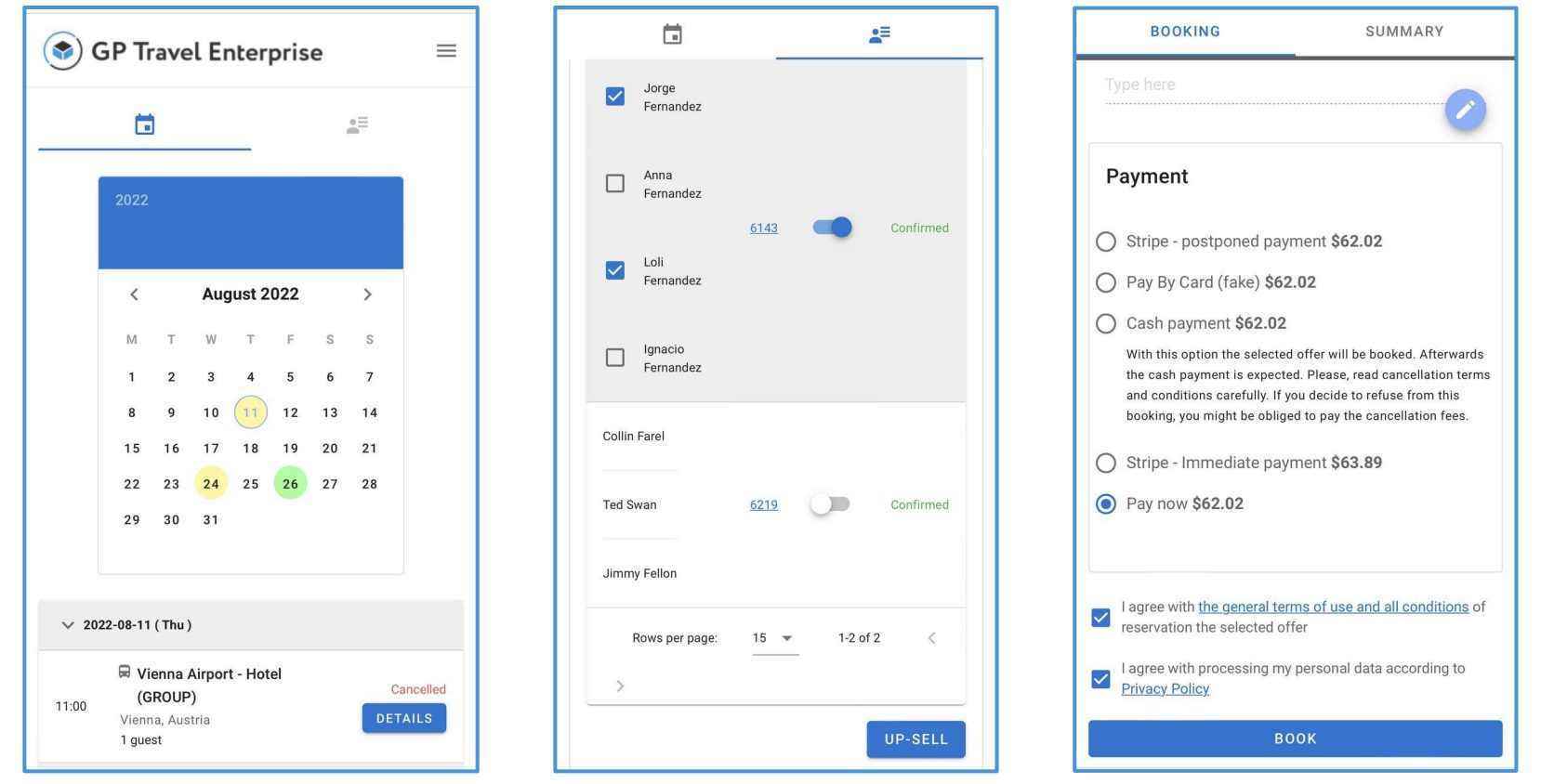 HDI: Similar Hotels & Recent Views
On the hotel description page, we added two brand new features:
➢ Similar hotels – according to the selected hotel, up to 4 hotels are proposed as similar to the current one. Similarity criteria are the same city, same star rating, and distance up to 3 km from the current.
➢ Your recent views – for each user, now we save the last viewed hotels, and when searching again, display them in the browsing history (up to 4 last hotels)

Reservation: Communications Tab
We added the possibility to create Communications in the reservation on the Website and to save and display a list of Communications. It helps to save the history of communication about reservations for Tour operator 1 level.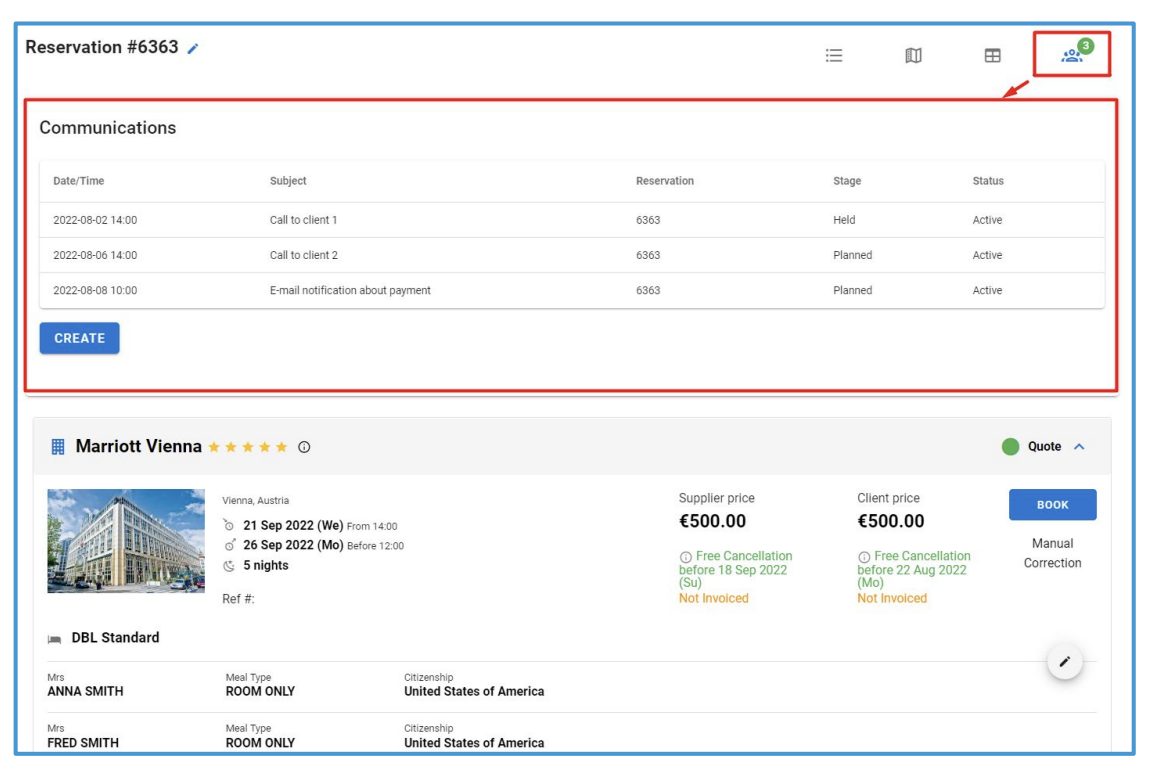 Reservation: Tips
Implemented Tips in Reservations on the Website (used for city guides, vaccination information, etc.). Supports the ability to download files. Shown for all roles. If Tips are added in the back-office, they are displayed on the Website too.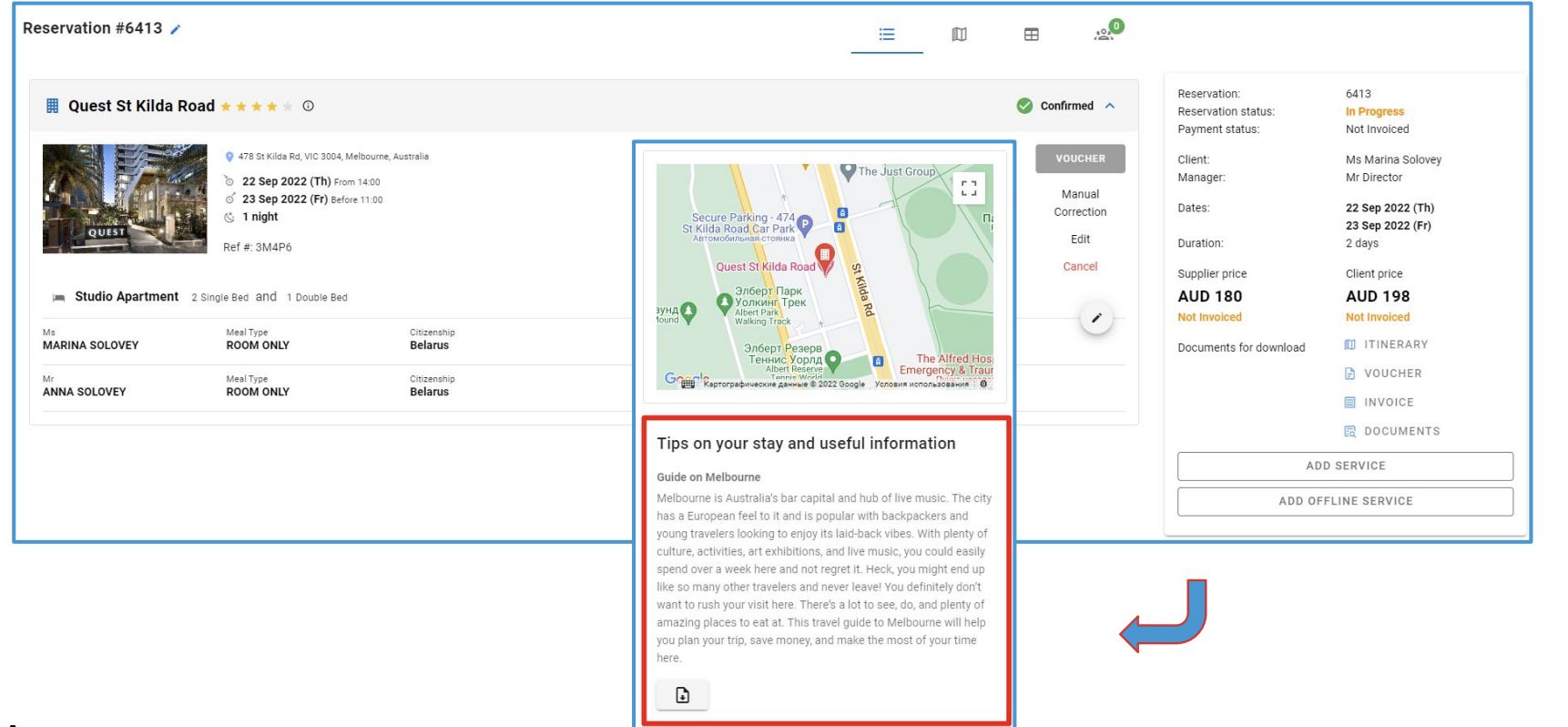 Reservation: Documents for Download
We optimized the block of documents in Reservation. All Documents for download are placed in a separate part and are convenient for use.
API enhancements
API changes regard Companies, Accommodations and Orders. You can get details on API improvements here and in our Release 9.0 Presentation. If API changes affect the API methods you use, please, make the needed adjustments on your side.

Contact our Support Team to update to GP Travel Enterprise 9.0, and feel free to drop us a message via support@software.travel with "Release 9.0" in the subject line if you have any questions. We will be happy to answer them!