Dear Colleagues, Clients, and Partners!

GP Solutions is pleased to announce the launch of GP Travel Enterprise 8.10. Our team has introduced more features to improve your user experience, and we hope that you will enjoy all the innovations.
This release is about the new tools and website functionality and UI and back-office improvements. We also introduced several API enhancements, so please check if they affect your system.
Today, we're announcing:
New website capabilities
We have upgraded the map search feature: now you can search for accommodation within a certain radius or around particular spots. You can filter relevant search results and save time by quickly checking their locations on the map.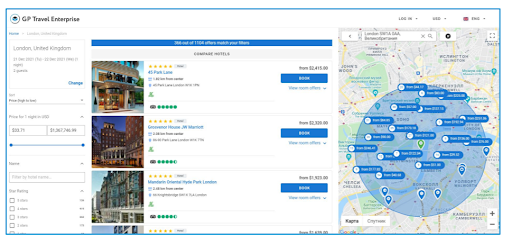 UI enhancements
We have updated the design of the Activities search results page, the Activities description page, the Reservation page, and the Order page to make them more convenient for you.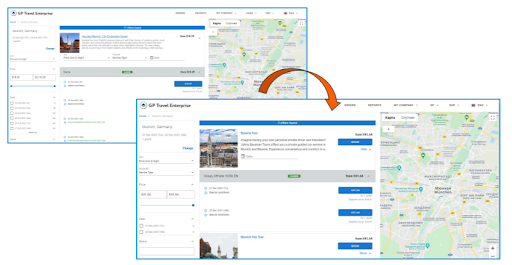 Back-Office improvements
Now you can see the booked tariff on the Reservation details page (applies to booked Activities and Cars)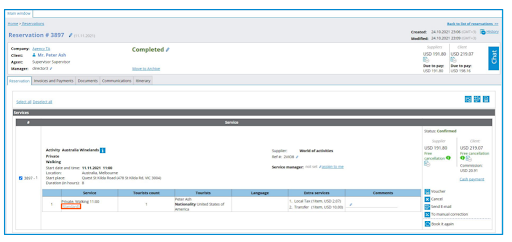 API changes
API changes mostly regard:
Information on booked tariffs, price, payment date of booking
Information on invoice payment date and time
Payment status
Other changes
You can learn more about API tweaks here. If they affect the API methods you use, please, check the integration at your side.
Explore all the Release 8.10 enhancements with our Release Presentation. If you are ready to leverage all the new capabilities, please, contact our support team.
Do you still have questions about Release 8.10? Reach out to us via support@software.travel with "Release 8.10" in a subject line. We will be happy to help you!