Blockchain put to use: real-life project examples
Alongside ongoing discussions and analysis of potential uses, there have been a number of blockchain companies that launched their products into the real world. Here is an overview of what companies are using blockchain in travel to date:
LockTrip (originally LockChain)
LockTrip took off with an idea to build a direct marketplace between hotels and hospitality entities that seek to rent out the property. The core benefit was the idea of making a contract excluding the middlemen which add and earn a large surplus on the prices.
As of 2021 the platform offers flight and private accommodation bookings in addition to hotels, covers payments, property management, and various other aspects of the booking process. Locktrip clients can cut down up to 60% on the booking costs by excluding intermediaries. The company reported record growth of 259% in Q2 of 2021.
Winding Tree
The concept behind this non-profit project is similar to the previous one and also lies in the development of an open decentralized marketplace that can secure fair prices by excluding middlemen from transactions. The marketplace has a powerful API that can be integrated into any POS of a travel company for streamlined onboarding. It also features its own LiF token cryptocurrency that can be used to execute fair and transparent transactions.
As of October 2021, the project is still active. The current price and market volume of LiF tokens can be found here.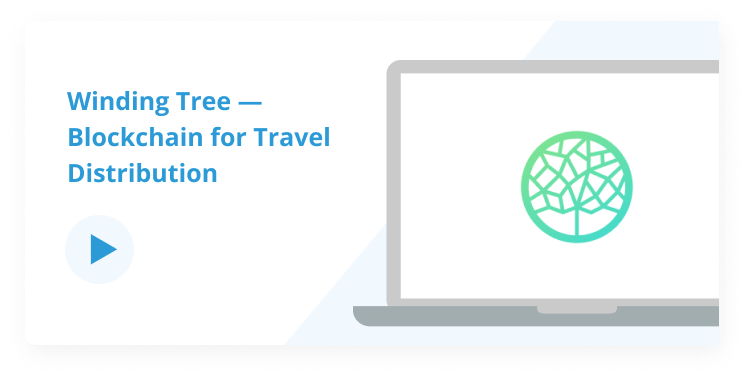 BeeToken / Beenest
One of the most innovative current blockchains is the BeeToken or Beenest – a travel startup representing a home-sharing platform. Here, the technology is used to put customers in touch with hosts, so that they can arrange and pay for stays. Again, there is no commission, while payment, reputation, and arbitration protocols are all in place, keeping users safe.
TUI's Bed Swap
TUI has launched its own in-house blockchain project, which it refers to as 'Bed-Swap'. Using this technology, the company is able to move inventories between different points of sale and flex selling margins, in real-time, based on the level of demand that is present at that time.
Conclusion
In truth, blockchain technology is less complicated to come to terms with than it may initially seem. Nevertheless, the process of learning about it can still seem daunting or overwhelming, especially to people with limited knowledge of digital technology, encryption, cryptocurrencies, and peer-to-peer networking.
However, its huge potential and capacity to transform the travel industry makes learning about it important. As testified by the cases above, the work to apply blockchain for the needs of travel is progressing at a great pace. Although it is not possible to say there are projects that truly disrupted the world of travel, some blockchain startups like LockTrip and Winding Tree show good progress. And we are most likely to see more projects in the near future. Just as with many breakthrough innovations, Blockchain needs its time to mature.